A Veteran's Christmas – Learn more with Healthier Veterans Today! The holiday season can undoubtedly present challenges for military personnel separated from their families and loved ones.
As we enjoy our festivities with those closest to us, it's essential to recognize that our service members, both past and present, have selflessly made enormous sacrifices for our country.
With Christmas fast approaching, here are five ways you can support our troops and make a veteran's Christmas special!
Table of Contents
1. Visit a Veteran at a Hospital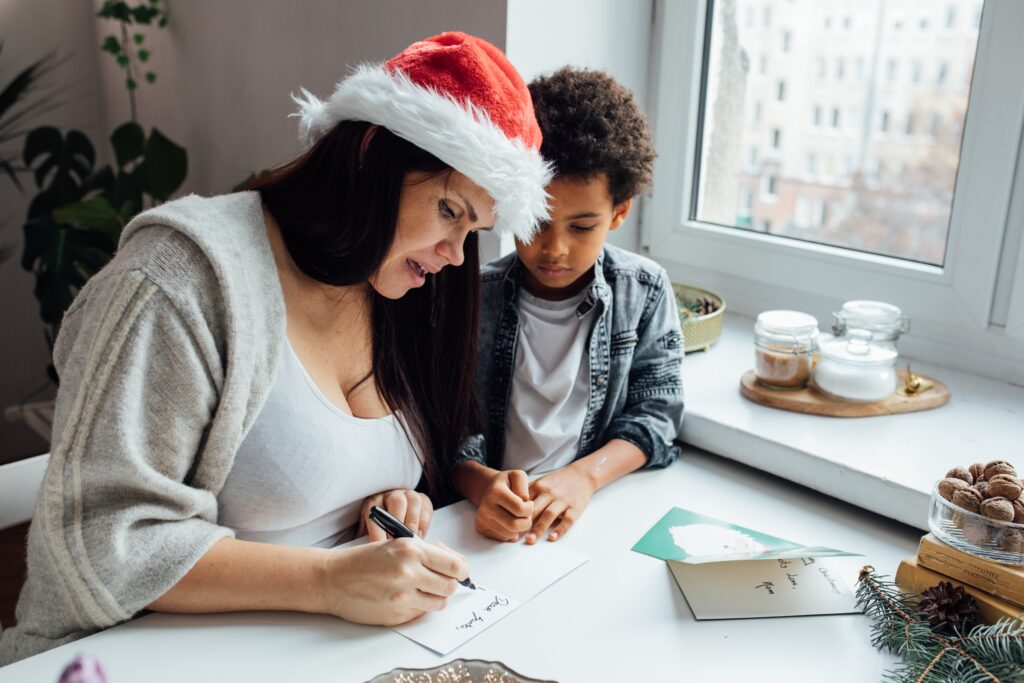 Veterans in assisted living homes or hospitals are often those who have given the most to their service.
But they may not have friends or family nearby to visit them, making the holidays seem extra lonely.
Taking just a little bit of extra time to brighten a Veteran's Christmas with a visit can have a considerable impact.
How to Find a VA Hospital or Home
Before you can start volunteering, you need to find where to volunteer to make a veteran's Christmas more cheerful.
The VA website offers a listing facility if you want to find a VA hospital in your area. Choose your state and scroll through the list to see if there are any near your city.
You can also find VA homes by searching online for your state name plus the term "veterans home.
But what if you live in an area that isn't close to any VA hospitals or homes?
If there is any assisted living facility or nursing home in your area, you could always call them to see if they have any veterans living there who don't get visitors often.
What to Say & Do During Your Visit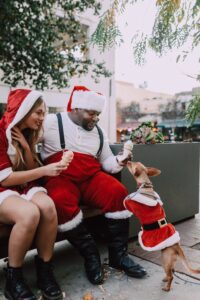 Visiting a stranger can feel awkward at first. But don't let that stop you. To help you overcome the awkwardness, here are some suggestions of topics to discuss and questions you can ask:
What were Christmases like when you were growing up?
What is one of your favorite Christmas memories?
How did you celebrate when you were in the service?
What is one of your favorite memories from your time in service?
Why did you decide to serve?
What was your job when you were in the military?
Did any of your other family members serve, too?
Why did you choose the branch you served in?
Engage with them and enjoy your conversation together.
Also, when you visit, you can bring gifts, though it might be a good idea to check with the staff beforehand to learn about any allergies or other restrictions.
But in many cases, a lovely Christmas treat—like cookies, brownies, or homemade Christmas candies—can be an excellent way to break the ice.
Non-food items can also be a great way to show your appreciation. A knitted lap blanket, a stocking filled with goodies, or even a wreath to hang on their door can help a veteran's Christmas feel more festive.
Even a thoughtful card, with a handwritten note, can go a long way. Or, if you bring your family, many veterans would enjoy hearing a Christmas carol or two.
2. Organize a Fundraiser
Another way to help veterans is by putting together a fundraiser where you donate all of the proceeds to a worthy organization that serves our military.
Depending on your skill set, some types of fundraisers work better for you than others. But to get you started, here are some suggestions you can research or try:
Christmas candy gram
Holiday bake sale
Paid photos with Santa
Clothing drive
Toy drive
Silent auction
FB auction
Benefit concert
Raffle
Ticketed dinner
Garage/rummage sale
T-shirt sale
Penny Drive
Once you know what fundraiser you want to do, decide which organization you will donate to early.
Depending on the type of fundraiser you choose, you will donate money raised or goods collected (clothing & toy drives, for example).
3. Research Trusted Organizations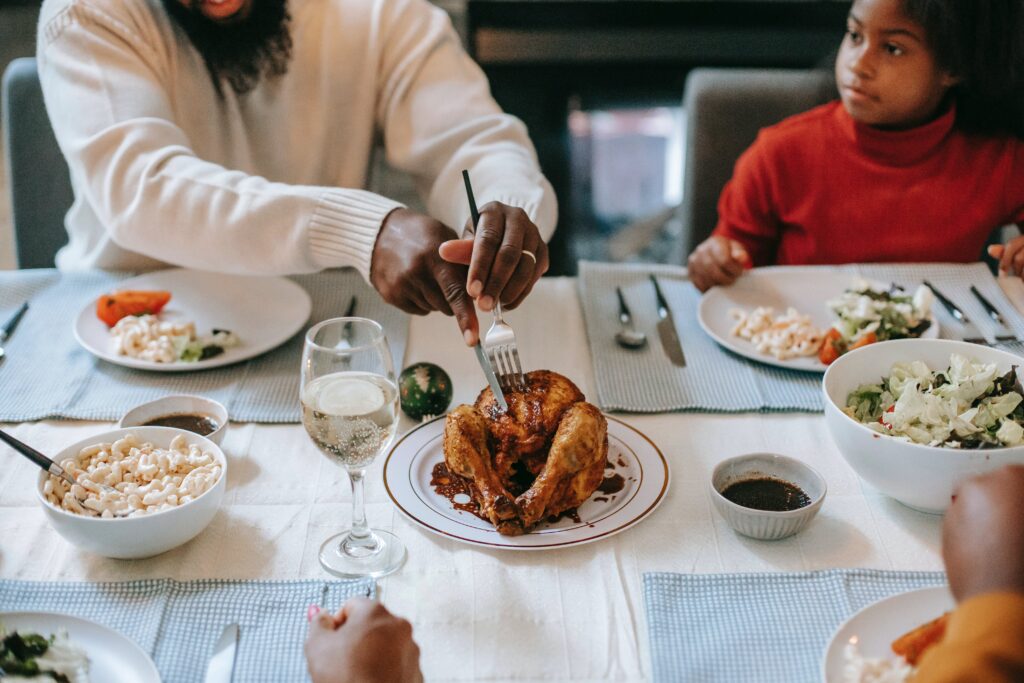 Many lists are available online that name their top veteran-focused organizations. These have typically been well-researched to make sure they use donations wisely.
You can search for these lists by googling variations of "list of good charities that serve veterans," etc.
You can also research organizations to see how much money they put toward the cause they claim to support.
4. Donate Wishlist Items
Even if you don't want to run a full-blown fundraiser, you can still donate various goods to different organizations.
Many groups put together lists this time of year that detail the items most needed by service members, military families, and veterans.
For example, the United Service Organization (USO) publishes an online wishlist of items you can browse and purchase each year.
You can also contact local veterans homes or hospitals to see if they have a donation list to assist in making a veteran's Christmas special. 
Even if you don't have time for a visit, you can always help them by donating items they desperately need.
5. Volunteer Your Time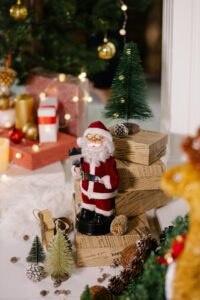 If you don't have a lot of extra money this holiday season, you can still give something, and it may be the most precious gift of all: your time.
Many charities are entirely volunteer-run, and people need to give them the gift of time, especially during this busy holiday season, to accomplish their goals and serve our heroes who deserve it the most.
Organizations Where You Can Volunteer
While we could never list all of the worthy organizations that need your efforts, here is a small list to help you get started:
1. Soldiers Angels
There are various ways to volunteer with this group. Two of their most popular programs include their Adopt-a-Family and Angel Bakers programs. 
However, they have many other programs you can volunteer with as well.
2. Wreaths Across America
Each year, Wreaths Across America lays thousands of Christmas wreaths on the graves of veterans.
One day in December is designated as "Wreaths Across America Day." In over 2,100 locations, volunteers gather to lay the wreaths, and you could be one of them.
3. Fisher House Fisher House
This charity provides housing for military members and their families while a loved one receives medical treatment.
Around the holidays, they often have volunteers help decorate the homes and provide other services.
4. Disabled American Veterans (DAV)
Although it's not a Christmas-centric charity, DAV is always looking for volunteers to help transport veterans to doctor appointments. 
Just because it's the holidays doesn't mean these appointments stop. But it may mean they need help from volunteers.
5. VA Voluntary Service
You can also work directly as a volunteer for the VA. Volunteering saves the VA money that can be used in more critical areas to help our veterans.
Ideas on How to Make a Veteran's Christmas Extra Special…
During the holiday season, take a moment to observe your community and find ways to give back.
Giving back not only brings joy to those in need, especially veterans, during Christmas, but it also provides a sense of peace and joy that can only come from giving. 
Your military community is an excellent place to start. Even if you are short on funds, your time and effort can be enough to make someone's holiday season brighter. It's the thought that counts, after all.