Military wives & support! Hopefully, you and your service member discussed how frequently you would communicate while he's away during pre-deployment. If you did not establish these expectations before he left, it is not too late to do so now. Even with a rough schedule for calling or emailing, you and your service member may struggle to stick to it. Although service members would like to plan to visit their loved ones ahead of time, the missions they face in a combat zone or operational activities often interfere. Because of this, many spouses and partners carry cell phones with them at all times to avoid missing a call from their service member.
It Can Be Hard To Maintain a Schedule
Military wives & support! If you don't hear from your partner by a particular time, don't be concerned or take it personally. Your partner will likely be as eager to talk to you as you are with them. Once they have been deployed and actively engaged in their unit's missions, your service member has little control over when he'll be able to call. This unpredictability can be frustrating for some loved ones, especially since there is no phone number through which they can contact their service member. For most service members, this is where Internet access comes in handy.
Social Media has Power Too.
Military wives & support! Facebook and other social media platforms can be excellent tools for communicating with your service member, family, and friends. Uploading photos and providing deployment updates can help to streamline and personalize all communication. Keep operational and personal security in mind while reaping the benefits of online technology!
The Phone's Limitations
Prepare for brief phone calls if your service member does not have Internet access. Your service member may use the Defense Satellite Network (DSN), which limits call lengths to 15 or 30 minutes. During these calls, it's critical to convey positive and supportive messages, encouraging each other to stick with the relationship. Any issues you may be experiencing as a couple are unlikely to be resolved while your service member is deployed. Consider the essential issues you want to discuss and concentrate on them.
Military Wives & Husbands – How to Maintain a Positive Relationship During a Military Deployment
The duty of the armed forces is to serve their country. Therefore, they are ready to deploy at any time. This may be difficult when you're in a relationship with someone in the military. These months apart will put the strength of your connection to the test. It will not be easy, but several options are available. Plan ahead of time for deployment by establishing expectations. While your partner is away, communicate with them as much as possible. Keep yourself busy and look into ways to cope emotionally in the absence of your partner.
Outline a Plan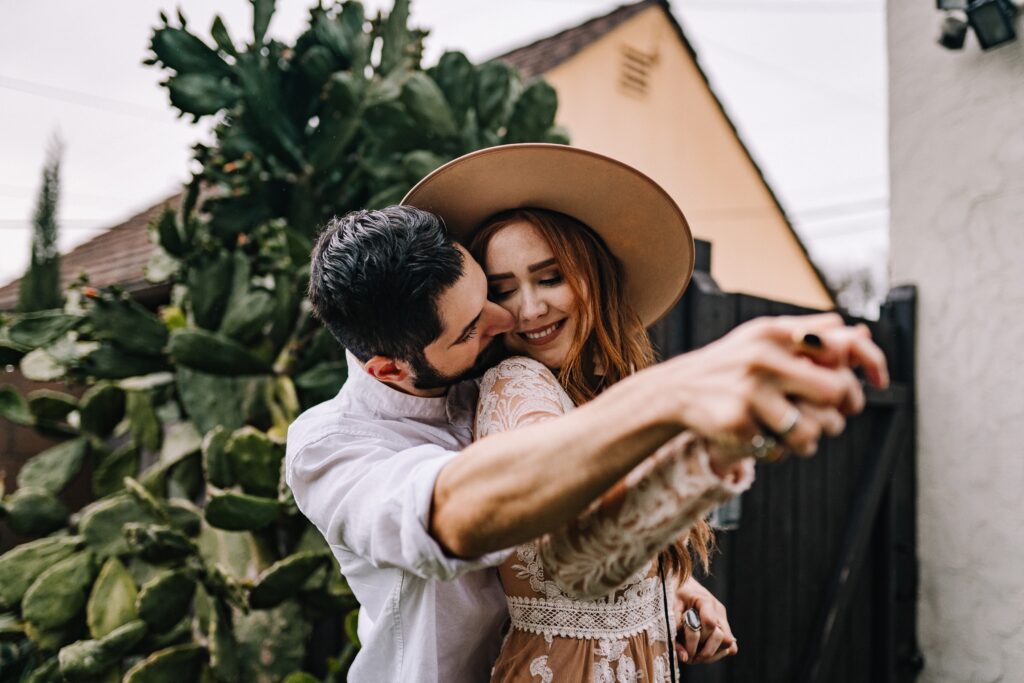 Begin discussing your deployment strategy.
Military wives & support! Before the deployment, you and your partner should sit down and make a plan. You'll need to discuss how you and your partner will manage your time, seek support, and cope during deployment.
You two must devise a strategy for dealing with the situation. This entails focusing on the mission, seeking support from other soldiers or military officials, and managing stress while deployed. This includes fostering support at home, staying busy, and managing feelings of stress or anxiety when communication is limited.
Try to keep the conversation as open and honest as possible.
You should both feel free to express your feelings about the impending separation, good or bad. When faced with long separation, feelings of jealousy and insecurity are normal.
Make time to talk to yourself.
Spend some one-on-one time at home communicating with each other. Hire a sitter for the night if you have children so you and your partner can talk.
Make a plan for emergencies.
In an emergency, you must have a plan of action. How will you communicate with one another? Who should be on call at home in case of an emergency? These are the questions you should address prior to deployment.
If you're staying home, consider the quickest way to contact your partner.
Military Wives & Support! It would be ideal if you also had someone on call, such as a friend or family member, who could assist you in case of an emergency while your partner is away.
If you're leaving, make sure your partner knows how to reach you if something happens to you. Discuss with your partner how you will provide support from a distance in the event of an emergency at home.
Make a support system for both of you.
For the military wives and husbands! You want to ensure that you and your partner receive emotional support while deployed. Before the start of deployment, it's a good idea to assist one another in forming support networks.
Other soldiers or military members may assist the departing party.
You might also want to discuss other people with whom you can communicate long distances. You most likely have close relationships with friends and family members in addition to your partner. You must be able to rely on these individuals for assistance during deployment.
If you're going to stay at home, you and your partner should decide who you'll lean on.
Discuss the family and friends you'll have while your partner is away. You may find that your partner's friends and family can help you during your deployment.
Military Wives & Husbands: Keeping in Touch During Deployment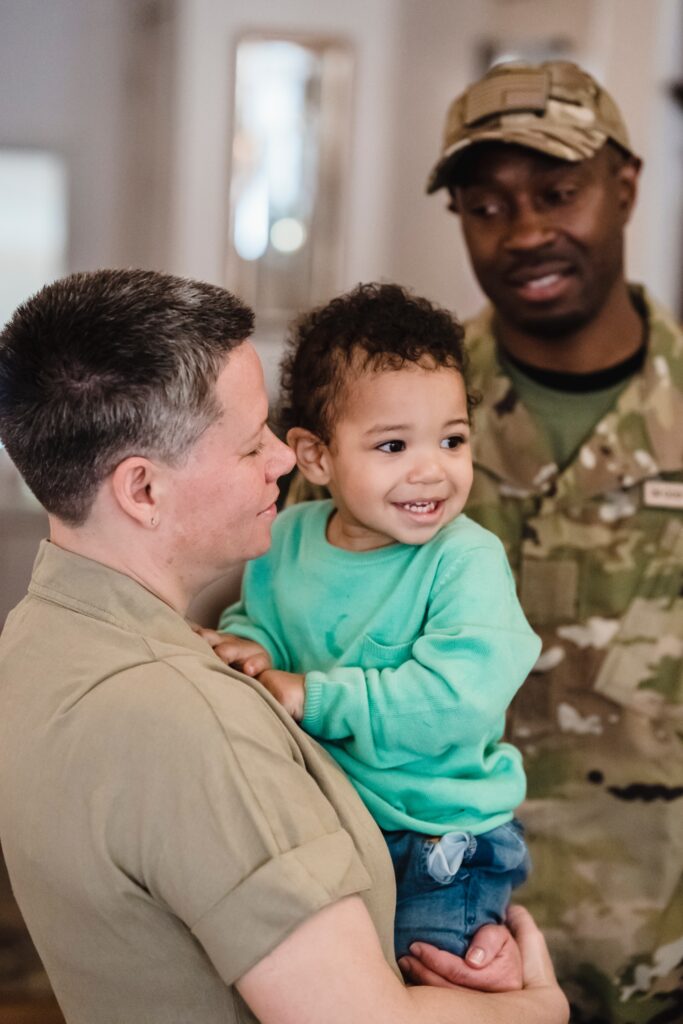 Determine your partner's love language.
Military wives and husbands! It can be challenging to provide assistance from a distance. Understanding your partner's love language can help you determine the best way to make him, or her feel secure. A person's love language is the way that person feels most supported and cared for. Different types of support and comfort work best for other people.
Some people prefer affirmation words to feel loved. "I miss you" and "I love you" statements are beneficial. If your partner appears to rely on terms, try writing long letters and emails expressing your love.
For some, actions take precedence over words. People may feel supported if their partner expresses their love through kind gestures or gifts. If your partner prefers activities, you can send them care packages, video messages, or gifts on a regular basis.
Unfortunately, some love languages are more difficult to cater to from afar. To feel secure, some people prefer physical touch and quality time. This creates a problem during deployment. You could attempt to help by telling your partner how much you miss their touch and how much you wish your partner were with you so that you could watch television together on a rainy night.
If at all possible, send care packages.
Military wives & support! Send care packages to your partner where they are stationed if you can. A care package is a thoughtful gesture that can make your partner feel more secure.
Include photos, treats, and sentimental items. Be inventive. Include a funny card note if your partner has a sense of humor.
It's also fun to send "coupons" when your partner returns. "Free for one good back rub" or "Free for a fancy dinner out" can give your partner something to look forward to when they return.
Before sending a care package, double-check military regulations. Certain items may be prohibited during deployment.
Keep one another up to date on day-to-day events BOTH The Military Wives & Husbands (When they can)
Hearing about each other's daily lives will make you and your partner feel more connected. When you have the opportunity, share daily events, even if they seem silly or trivial. Discuss your trip to the grocery store or who you met at the gym. This will provide your partner with the feeling that they are with you.
Find innovative ways to provide long-distance assistance.
Military wives support! Emails, phone calls, and texts are convenient ways to communicate. However, try to be inventive as well. If you develop unique ways to communicate with your partner while on deployment, they will feel appreciated.
Make a scrapbook to show your partner when he returns, detailing what happened while he was gone—scan and email images of the scrapbook to your partner.
Send your partner snippets of songs or movie clips that have sentimental meaning for the two of you.
Make use of smell as a memory aid.
Because smell is strongly associated with memory, sending your partner a small container of shampoo you use can serve as a small reminder of you.
From a distance, read the same book.
This will help you two feel closer and give you something to talk about when your partner returns.
Keep Busy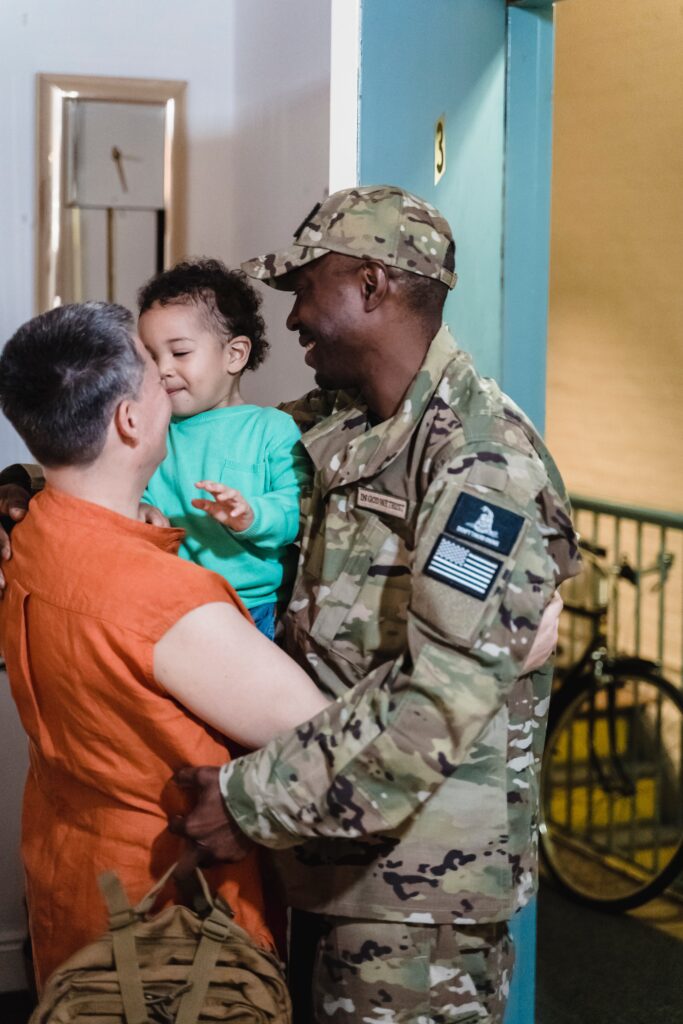 Maintain a journal (Military wives, this could be a good way to keep him included).
Military wives while your partner is away, journaling can be a great way to process your thoughts. If you're deployed, you can easily keep a journal. Write in a journal a few times weekly, recording your thoughts and feelings about your partner's absence. Share some heartfelt sections of your diary with your partner when you and your partner are reunited.
Investigate your interests.
While distance can be difficult, it can also provide opportunities for self-discovery and personal growth. While your partner is away, use this time to pursue your interests and passions. Participate in a book club. Attend a cooking class. Start a new hobby, such as running or knitting. Make the most of your alone time to learn more about yourself and your interests.
It may not be challenging to keep busy if you are deployed.
An incredibly active deployment should keep your mind occupied. Some deployments, however, are less hectic than others. While it may be challenging to join a cooking class while deployed, you can consider solitary pursuits.
You could practice reading and writing, for example. Try to learn more about subjects that interest you by reading books about them in your spare time.
While your partner is away, it is critical to maintain perspective. Have friends and family members to whom you can vent your frustrations or fears while your partner is away. If you know someone who has a military partner, this person may be able to help you keep things in perspective. While this is a trying time, keep in mind that it will not last forever. Remember that things are only temporary, and your relationship may improve once your partner returns.
If you're deployed, some of your comrades have most likely left partners at home during their deployment.
Talk to your fellow soldiers about how you're feeling and seek advice on how to cope. Some soldiers have most likely been deployed multiple times and may be able to offer you tips on how to keep things in perspective.
Manage Emotions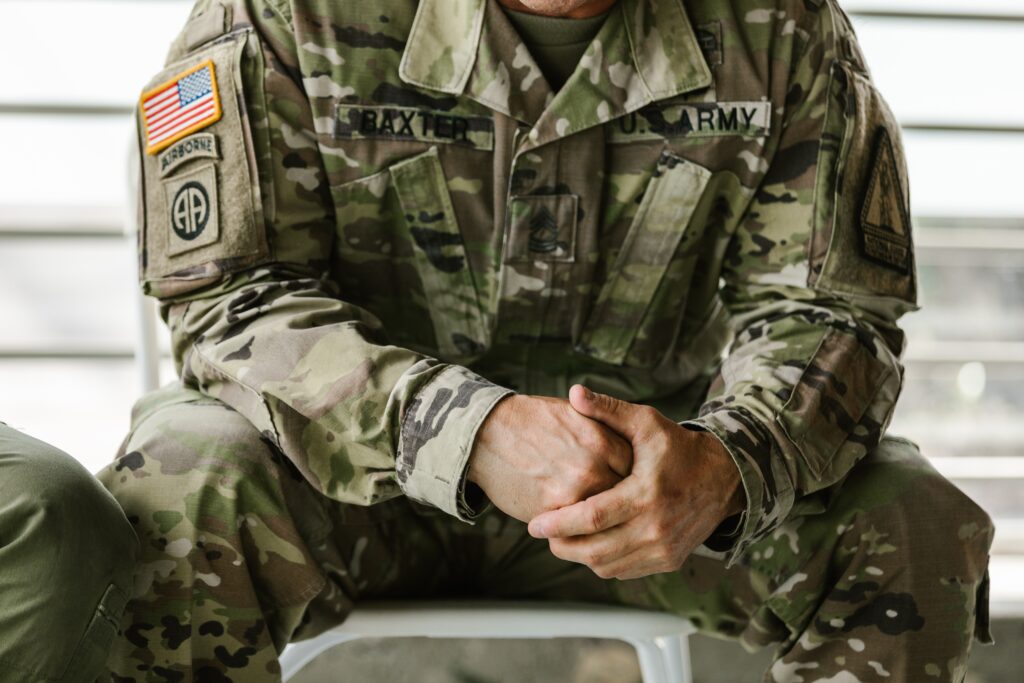 Resolve any issues on your end.
In a relationship, distance can cause a lot of insecurity. The space can exacerbate feelings of insecurity or trust if you already have them. Look for ways to address your insecurities.
Discuss your fears with your partner and others. While you should not be accusatory when speaking with your partner, it is acceptable to express your insecurity. A little reassurance can help a lot.
Examine your trust and insecurity issues.
They could be the result of a previous relationship. Try to understand that while it's natural to be concerned when a partner is away, a lot of anxiety may be unfounded.
Accept that personal development will occur while you are apart.
You and your partner will be slightly different when you are reunited. The two of you did not share a significant amount of time, and you may have become more self-sufficient during this time. Accept that when your partner returns, your relationship may not be the same as it was before. This is not always a bad thing. While you've both changed, it may be for the better. After seeing the relationship thrive from afar, the two of you may feel more secure in it.
Have realistic communication expectations.
Communication will be challenging at times. Please try to accept this fact. It is possible that you will not hear from your partner for several weeks. Have others you can turn to for support and care during these times.
The life of military wives… Avoid comparing how frequently you speak with your service member to how often others claim to talk to their service member. Don't be concerned with how other couples communicate; concentrate on what works for you and your service member.