Army cutoff scores – The Army Promotion Point System is a crucial mechanism for determining promotions within the U.S. Army.
Army cutoff scores are used to assess eligibility for promotions, and they are based on various factors such as time in service, time in grade, and performance. 
Once a soldier has attained promotable status as a current E-4 or E-5, they must achieve specific promotion points. This number is the Army advancement Point Cutoff Score. Anyone above the line is promoted, and anyone below is not. 
Here are 15 interesting facts about the Army Promotion Point System and Army cutoff scores.
Table of Contents
1. Getting Promotable Status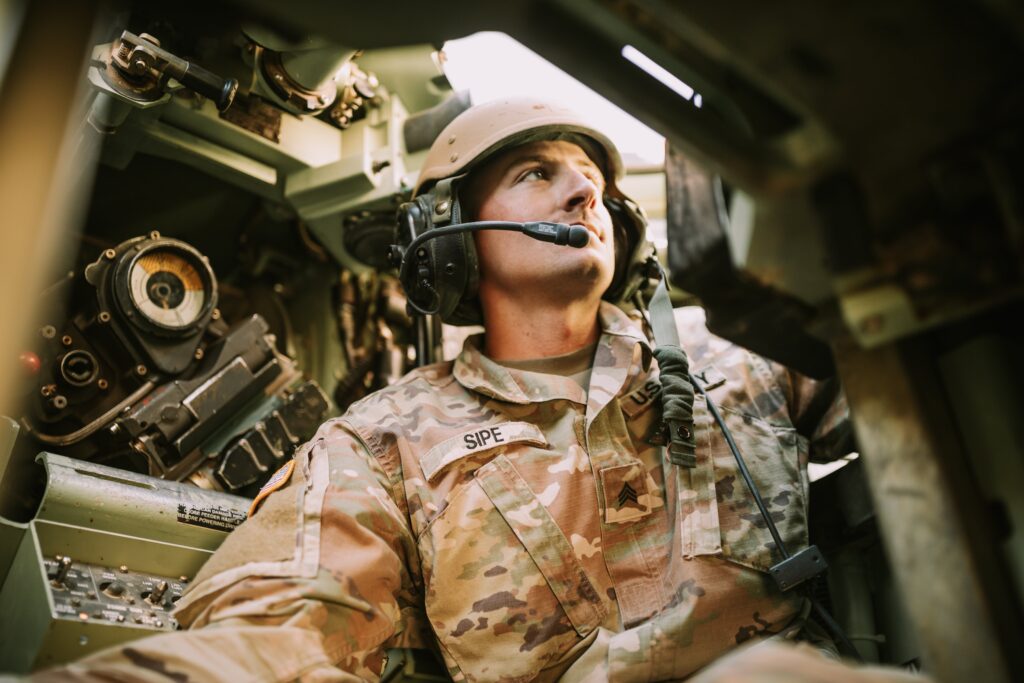 Before you leap into studying all there is to know about Army promotion points, there are a few things to address first. 
It will only matter how many points you have if you have satisfied the other requirements for army cutoff scores to get to promotable status.
To get promoted in the Army, you must have been in the previous rank (Time in Grade) and in the Army (Time in Service) for a minimum length of time to qualify for army cutoff scores.
2. Army Promotion Points Breakdown
The Army Promotion Points are categorized and have specific point breakdowns. Then, you can figure out where you have a good amount of points and where you could gain the most.
Remember that there are a different amount of points possible in each category. The possible points are also based on which rank you are recommended.
However, the maximum number of points possible is 800 for both Sergeant and Staff Sergeant.
3. Military Training
This category is only based on months of deployment, army cutoff scores, and weapons qualification. 
The way the points are broken down, 340 out of the total 800 are in this category for soldiers recommended for SGT.
The points for SSG are less. So, this category could make or break you for the SPC trying to make SGT.
4. Deployment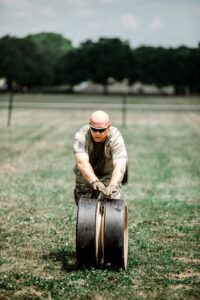 Every month you are deployed will get you 2 Army promotion points, for a maximum of 30/60 for SGT/SSG.
If you have been deployed, it can be an excellent addition to your army cutoff scores.
Soldiers deployed to combat zones or certain designated areas can earn additional promotion points.
5. Army Physical Fitness Test
The APFT (Army Physical Fitness Test) is one of many straightforward categories to max out, but it is the fastest.
It is a one-time thing. Push yourself that one day, and you can carry that army cutoff scores with you for the next year regarding promotion points. 
Doing poorly on your APFT test can ruin your attempts at advancement.
6. Weapons Qualification
Your weapons qualification score will be a lot like your APFT score. If you do well, it could save you your promotion.
The issue with the APFT score and weapons qualification is that they expire. You have to maintain your ability in these categories or get to a high level and get promoted before they expire.
Military training should be the base you work off of for army cutoff scores. Focus on maxing out these categories and making them your platform. 
Once you have tackled these, you can begin adding points from the other categories until you complete the army cutoff scores.
7. Awards & Decorations
This category is one you have little control over. However, you can ensure that any awards, badges, and decorations are recorded accurately on your Enlisted Record Brief (ERB).
One medal that most people need to realize they have ever earned is the Army Good Conduct Medal.
Soldiers can earn points for various military awards and decorations they have received, such as the Army Achievement Medal or the Army Commendation Medal.
8. Military Education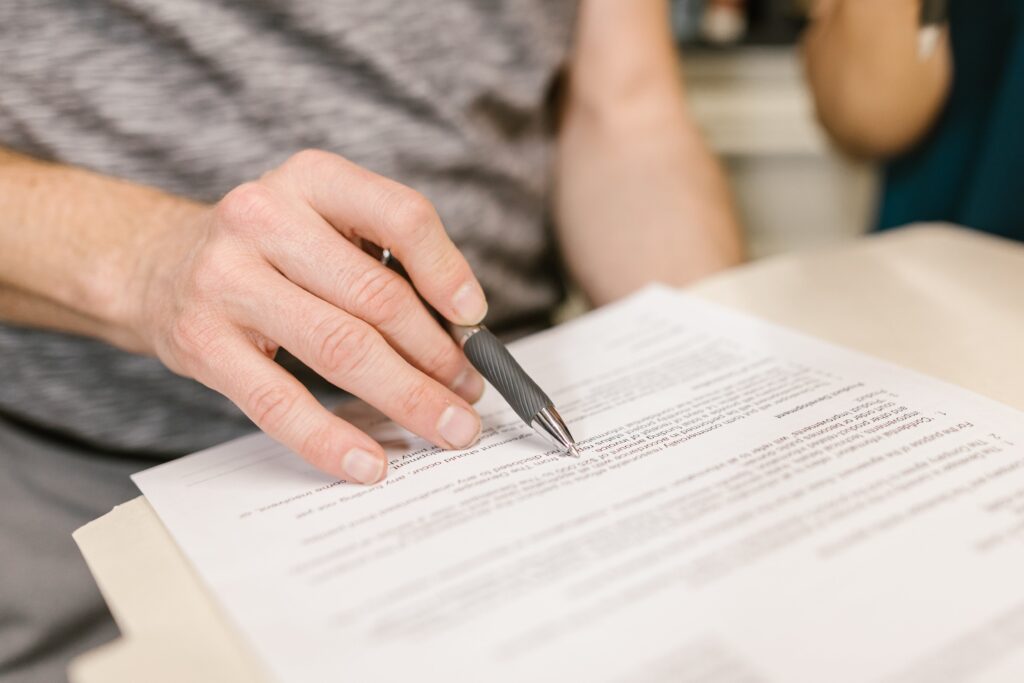 Military Education consists of the Non-Commissioned Officer Education System (NCOES),
Computer-based courses, and Resident Military Education for a maximum of 260/280 Army promotion points for SGT/SSG.
9. Non-Commissioned Officer Education System
This subcategory only contains one thing; your designated NCO Academy or school. You must complete the Warrior Leader Course (WLC) for those recommended for SGT. 
You must complete the Advanced Leader Course (ALC) to get promoted to SSG.
10. Computer Based Military Education
The Army has designed a new Promotion Point system to limit points earned in specific subcategories.
It used to be possible to max out the entire military education category with Army Correspondence Courses alone.
This is no longer possible due to the maximum number of points allowed for distance learning courses. 
Computer-based military education courses include Army Learning Management System (ALMS), FEMA, Structured Self Development (SSD), and any other qualifying courses you may do online.
11. Resident Military Education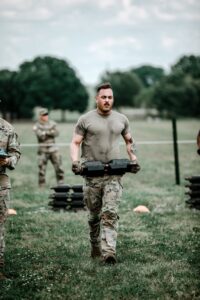 Resident-based courses worth Army promotion points are any courses you must physically attend that do not result in a badge. These courses must be at least 1 week/40 hours to qualify.
Many courses you will take for Military Education promotion points can also be used for Civilian Education promotion points. You need to convert your military training into college credits.
12. Civilian Education
Civilian education is the most accessible category to max out. If you follow the link above about converting your training to college credits, you can see that a big chunk of points can be added to this category without extra work. 
13. College Credits
If you have already completed some college credits, you must turn in your official college transcripts to S1 for these courses to be added to your ERB and PPW.
You can use these college-level tests to prove competency in a subject area. If you pass, you are awarded college credits based on the course difficulty.
Most tests are worth 3 college credits, which means they are worth 3 Army promotion points.
14. Technical Certificates
There are a ton of different certificates you can earn that are relevant to your Military Occupational Specialty (MOS) and are worth Army promotion points.
For example, if you are a Medic in the Army and get certified in Advanced Cardiac Life Support (ACLS), you can get 10 promotion points. 
Each technical certificate is worth 10 points for a maximum of 50 points. These certificates are relevant and valuable when/if you leave the Army and want to continue doing the same kind of work in the civilian world.
15. Defense Language Proficiency Tests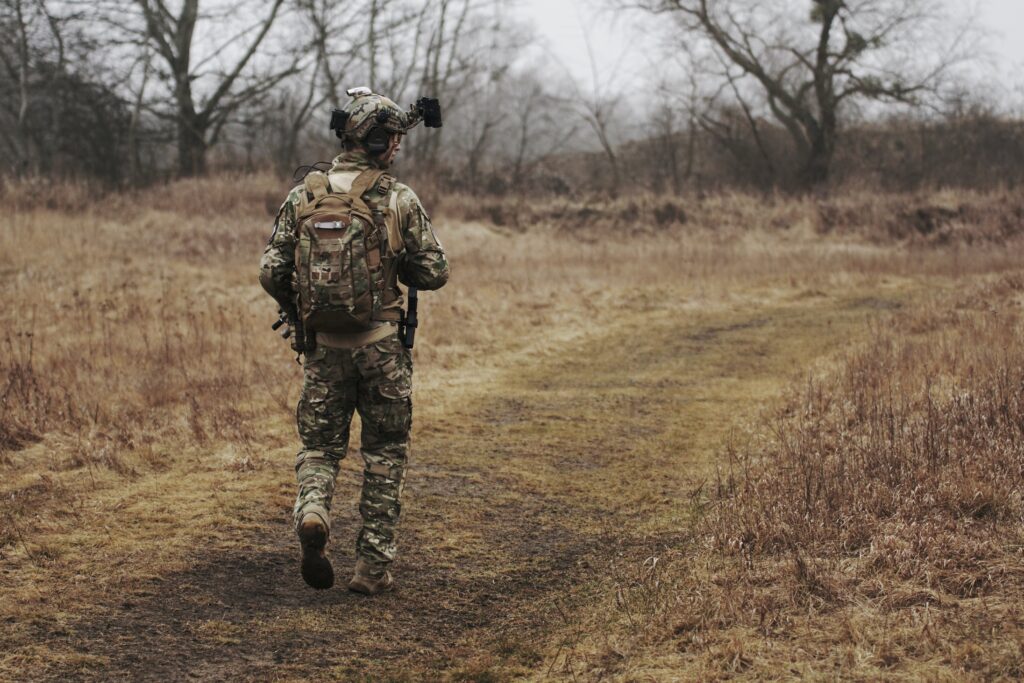 If you are fluent in a language other than English, I suggest you take the proficiency test for that language.
It would be best to achieve a passing score of 1/1 in reading/speaking or listening to receive promotion points. You will receive 10 Army promotion points for each DLPT you successfully complete.
The Degree Completion program offers 10 Army Promotion points to any Soldier who completes a degree while on active duty.
If recommended for promotion to SGT, the Soldier must have completed the degree since joining the Army to receive these points. 
If recommended for promotion to SSG, the Soldier must have completed the degree in the next lower rank to accept these points.
The Army Promotion Point System From Army Cutoff Scores…
Army promotion points are something of a brain twister. Nothing is clearly spelled out, and there always seem to be loopholes and shortcuts that no one bothered to tell you.
You need to gain promotion points to get promoted to Sergeant or Staff Sergeant. You must know how many points you have, how many points you need, what points are worth points, where to get them, and how to get them.